Below is a conversation between Minds on Music blogger Theresa Case and Nancy Aasland: Studio Director for Kindermusik Discovery. Originally posted on Kindermusik Internationals Minds on Music blog.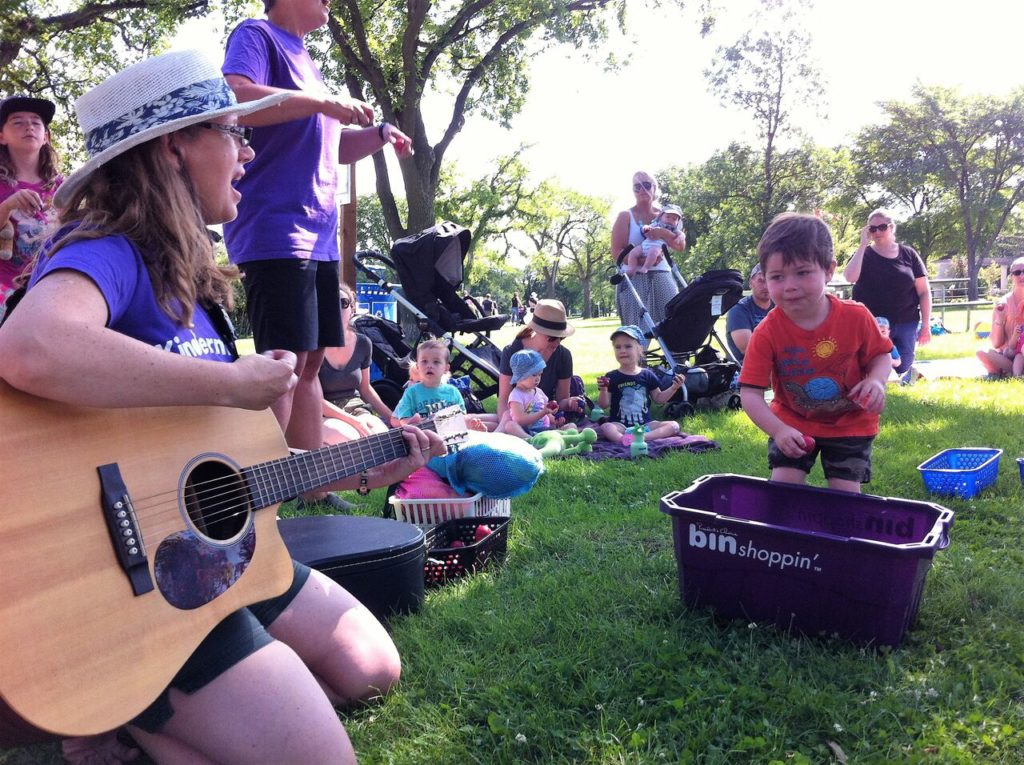 Once you get to know Nancy a bit and see her beautiful heart for music, children, and families, it's no surprise to learn that Kindermusik Discovery is the top Kindermusik program in all of Canada.  Nancy's thoughtful and careful commitment to making a difference in the lives, minds, and hearts of children and families began in 1998 when Nancy herself first fell in love with Kindermusik.  Serving families in multiple locations in the Winnipeg, Kindermusik Discovery has become "the" place for a delightful and top-notch Kindermusik experience for local families.
TC: What led you to first open Kindermusik Discovery back in 1998?
NA: I had been working in child care for several years, and though I loved that, I was looking for a way to bring my love for children and my love for music together. Especially since I had a new baby of my own. I researched numerous different music programs before choosing Kindermusik. The choice was easy, really, because of Kindermusik's philosophy of allowing each child's natural learning style to unfold, rather than driving very young children toward performance goals.  This allows us to nurture creativity and joy, and who could ask for a better experience than that?!!
TC: What's your favorite Kindermusik song to sing?
NA: I LOVE to sing, and my
personal favourites are the slow and pretty ones.  You Are My Sunshine, Tell Me Why the Stars Do Shine, Sweetest Little Baby… There's probably one in every unit!!
TC: What's your favorite Kindermusik dance to lead?
NA: I get a real "kick" out of Tants Tants Yidelekh from the Village Dream Pillow unit.
TC: Any teacher or parent who's danced that dance knows exactly what you mean!!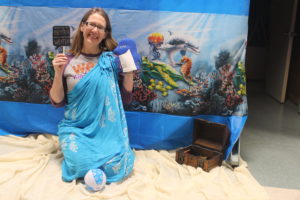 TC: What do you love most about being a Kindermusik educator?
NA: I think it would have to be hearing the children sing, whether it's a 6-year-old making up their own verse to An Austrian Went Yodeling, or a 2-year-old joining in on Fiddle Dee Dee.  And then there are those moments when a tiny baby is clearly adding her own voice to our song!
TC: How do your Kindermusik kids (or families) describe you?
NA: I've been called "Mary Poppins" more than once!
TC: If you had to name just one secret to success in the Kindermusik classroom, what would it be?
A deep respect for each child and adult as a unique individual; to encourage and celebrate each one's own natural learning style.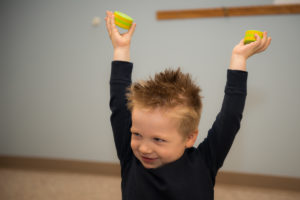 TC: You've recently been named the top Kindermusik program in Canada.  Congratulations!  How are you feeling about that?
NA: I am delighted that my team and I have been honoured as the #1 Kindermusik program in Canada.  Our hearts are bursting that we continue to be loved and trusted by so many families in our community, and we will continue to do our best to bring them an awesome musical experience.
TC: What is one thing that has impacted you as a Kindermusik educator?
NA: The thing that has impacted my journey as an educator the most has been my own experiences of parenthood.  The insatiable curiosity I felt about what was going on in my child's miraculous little brain.  The deep desire to share with her moments of incredible beauty through the arts.  And my hope that creativity would be the best trait I could nurture in her from the start, that would be valuable to her personally and professionally, no matter where life might take her.  The things I desperately want for my own child are the things I want for every child who comes through our doors.
TC: What is so meaningful to you about using Kindermusik to bring music into young minds and hearts?
NA: Music is one of the first things we respond to as infants, and one of the last things we cling to in our later years. There is no other human pastime with such lasting impact.
Share the Kindermusik Joy!