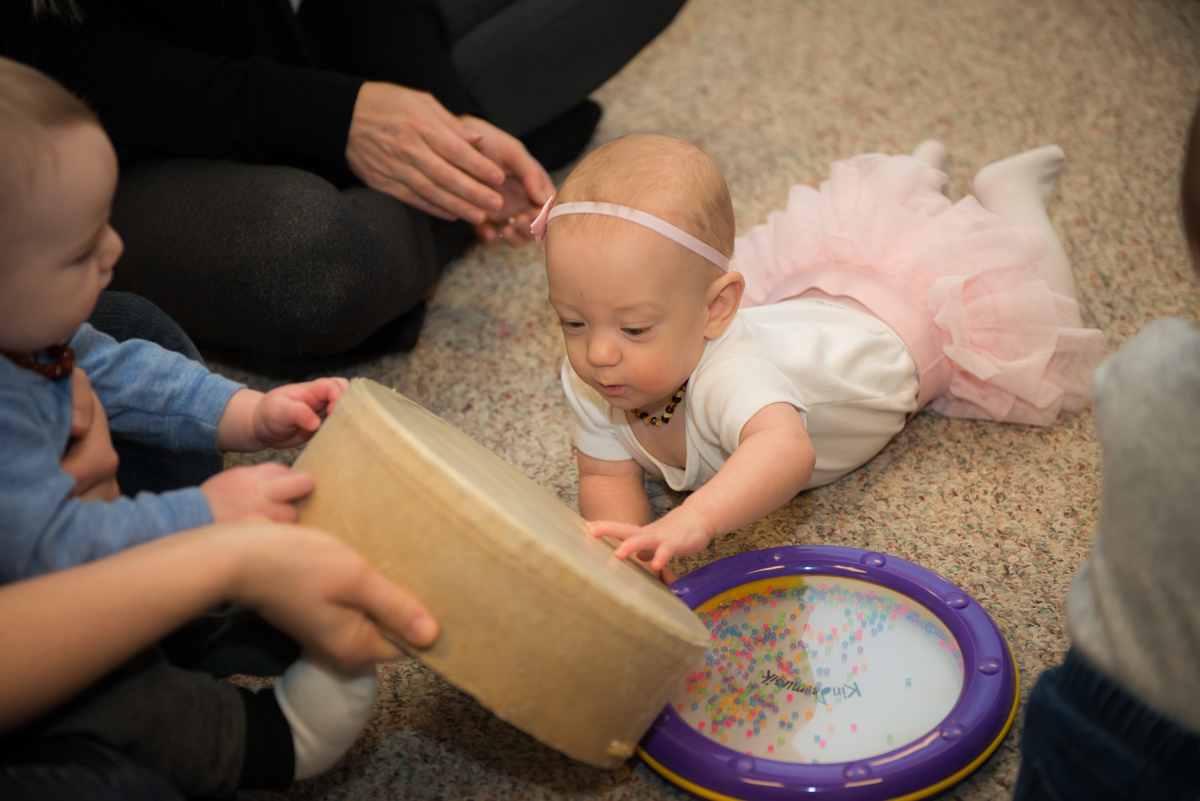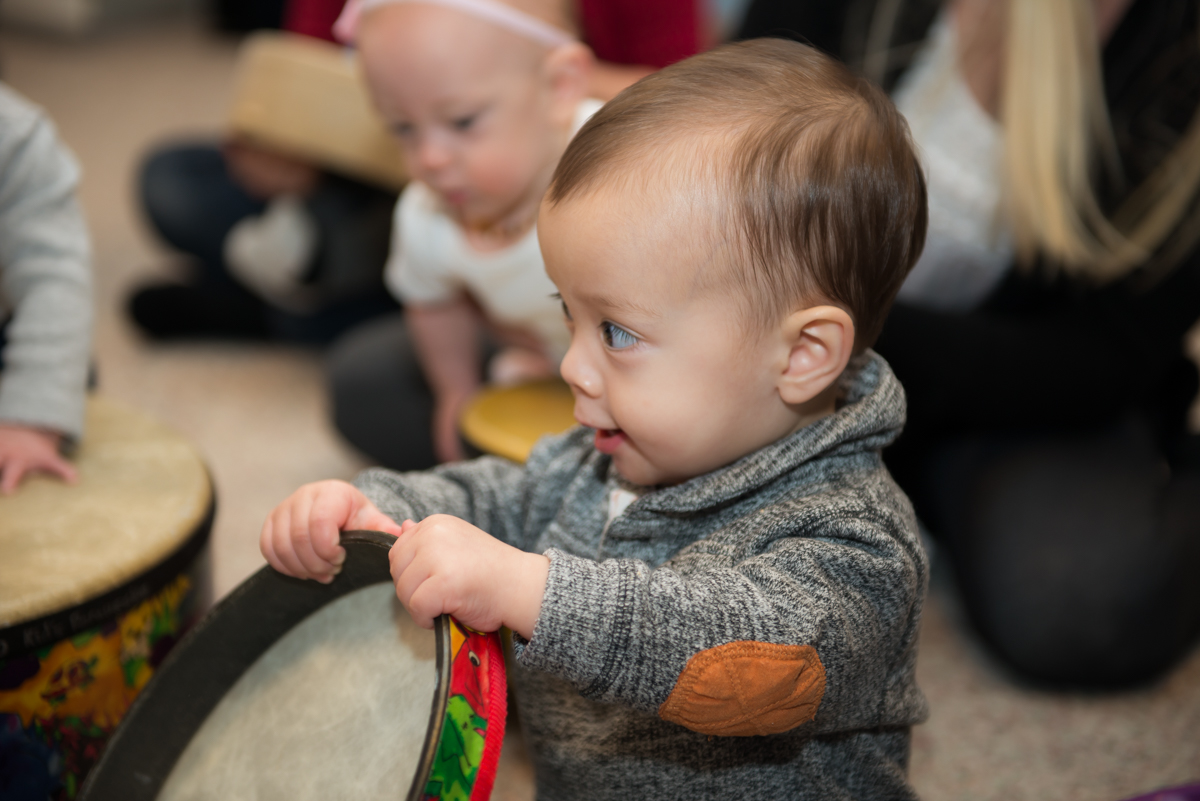 Instruments, instruments…
A steady beat is the most fundamental property of music, and percussion enables immediate participation for children of all ages.  We have an especially broad selection of age appropriate instruments…
Percussion instruments are the foundation of any good preschool music program.  Steady beat is the most fundamental property of music, and percussion enables immediate participation for children of all ages.
At Kindermusik Discovery we have an especially broad selection, starting with basic classroom sets of rhythm sticks, jingle bells, sand blocks and shakers. To this we have added specialty percussion from many different cultures, a variety of sizes of drums, and resonator bars.
Children can explore the unique timbres of baskets full of instruments made of wood one week, and contrast that with metal percussion another week. And we have an extensive collection of items that are safe for our youngest students in our baby classes – items that are suitable for little ones who are putting everything in their mouths!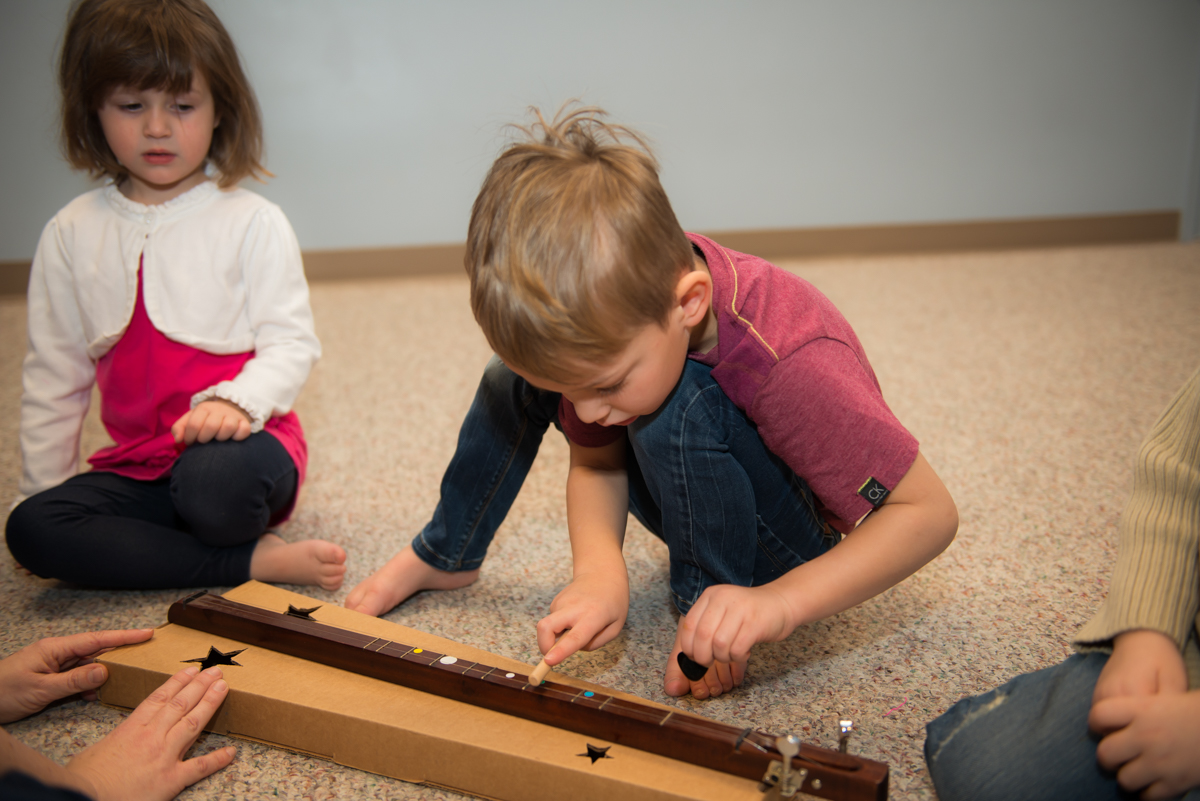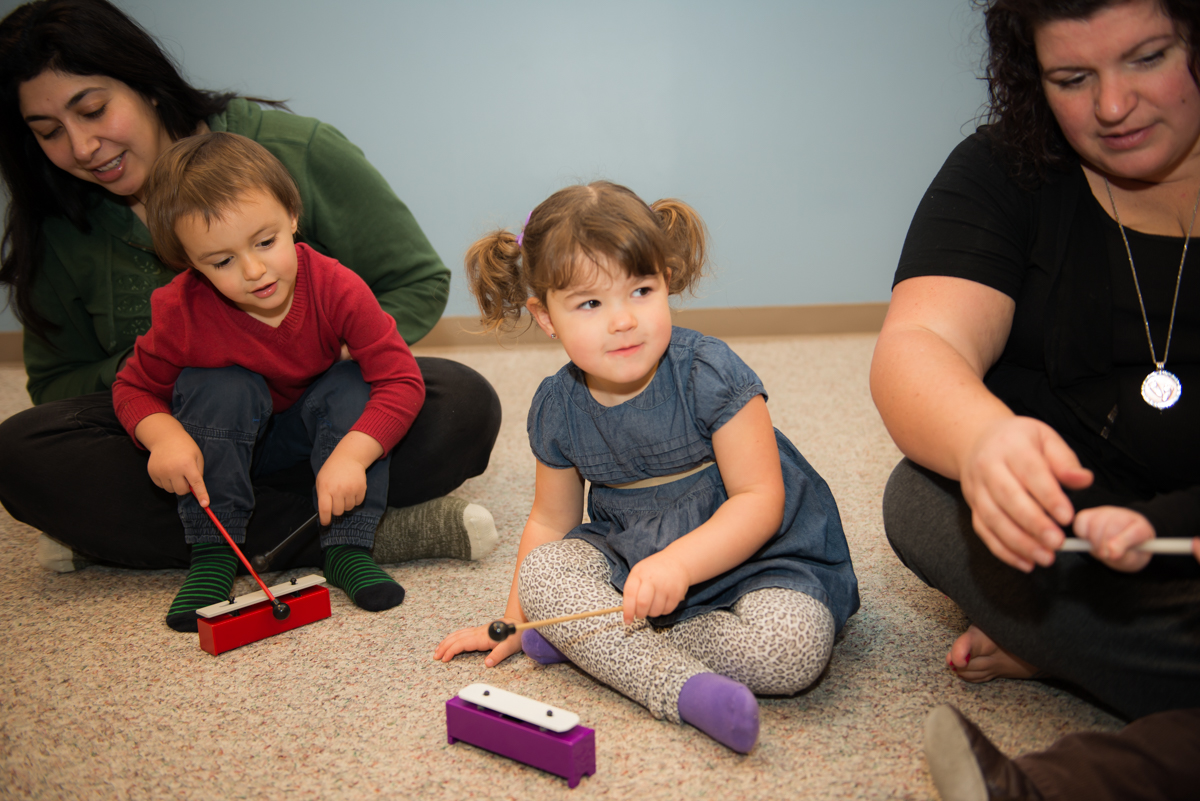 Home Materials
Most Kindermusik classes you enrol in also comes with an age-appropriate instrument, along with at least one book and a cd to take home and add to your child's collection and so that you can continue the learning at home. The shorter 4 lesson units (Sing & Play, Wiggle & Grow, Laugh & Learn) have difital downloadable home materials.
Older Children: "When do they get 'real' instruments?"
Once the children are 5 years old (kindergarten ready) our most sophisticated class will put some different types of instruments in their hands. In Kindermusik for the Young Child Year 1 we introduce reading music and playing melodies on a barred instrument called the glockenspiel. We treat this as a pre-keyboard instrument. In Year 2, we will play a 2-stringed dulcimer and the recorder. This helps children and their parents choose an instrument area for possible future study – keyboard, wind or string. New for Older Children: Ukulele Band, for age 7 – 10 Smaller and easier on the hands than guitar, the ukulele is an excellent way for young pickers and strummers to get going, and offers many opportunities to foster overall musicianship.   This class will include reading music, playing melody, harmony and accompaniment, improvisation, ensemble skills and singing, all in a fun group format!